Tales Of Triumph: True Meaning Of Sports →
talesoftriumph: It's not easy to explain to someone how much playing soccer meant to me. The closest comparison I can think of for the non-sports lovers out there would be to imagine being young and getting a puppy at the age of like 6 and you love that puppy more than anything. Then at the age of 12 that puppy…
"Limits, like fears, are often just an illusion."
– Michael Jordan (Happy 50th Birthday)  (via talesoftriumph)
One Final Tale.
So it has finally come time to bring Tales from the 10th floor to a close. My tales are no longer written from the 10th floor and I can't keep up with this blog as much as I would like. However its not the end of my writing just the end of this blog. I have decided to start an even better blog known as Tales of Triumph. You can go view that blog right now at talesoftriumph.tumblr.com. That...
Yup got so high today!!
So I don't even know if anyone looks to see if I wrote anymore or if anyone would care, but decided to send out a tale, not from the 10th floor, but from my apartment in Pittsburgh where I am attending grad school at Duquesne, for those who may not have known. So in regards to the title of this post I did get high today. After transplant it was made quite clear that drugs and any more than a...
Watch
The full version of my documentary! Enjoy!
Watch
I'm baaaaacckkk!
So I am fully aware that I have been M.I.A. for well over a month but like I said life can get kind of boring when you're just sitting at home and the highlight of the day is your exercise routine. Well on August 18th I finally took part in something worthy of a blog post. Those that follow my facebook page are quite aware, but for the others it was my first trip to yankee stadium post transplant....
Back to normal.
Normal life hits and along with it comes writer's block. When you're living a crazy hospital life that is so far from the norm it is easy to find stuff to talk about and tell the world about. However, even as I sat in the hospital I started to run out of stuff to talk about. Right about when I had my Brett Favre moment and now I sit as speechless as ever. The thing about me being speechless is...
One month down...rest of my life to go!
Yesterday marked one month since transplant. Compared to the hospital where each month passed by as if it were a full year, this month passed by as if it were one week. I guess the saying time flies when you're having fun really does ring true. Granted I have done more fun things in my life, but when you leave the hospital everything seems fun. On my one month anniversary fell a golf tournament in...
This is why I blog.
If you go back to the first blog post I ever wrote you will notice I mention that I began blogging to entertain myself while waiting for my heart transplant. Now more than 6 months later with this new heart beating strong in my chest my blog has taken on a totally different meaning. My blog aims to increase the word on the importance of organ donation and now moves to inspire others with how...
Oh the little things...
To say my life has been a whirlwind since having a transplant would be an understatement. I was escorted throughout my hometown by police cruisers and a fire engine and arrived home to find my entire neighborhood decorated and waiting for me at my house along with tons of friends and family. If that wasn't enough the next morning I wake up to my face on the front page of at least 4 separate...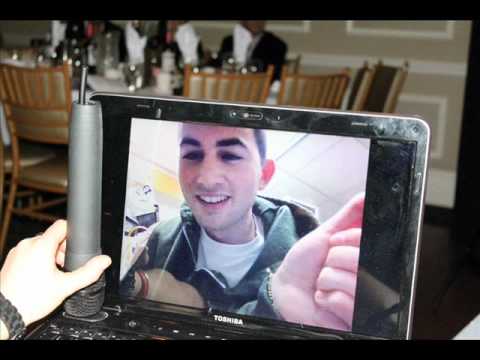 The Grey Area.
When I began this blog I did so with the hopes of using it to escape from what felt like a prison sentence. It worked. This blog became my outlet and many people joined in to read along with my humorous and at times emotional journey. Throughout the blog I had also decided it my mission to spread the importance of organ donation as it was obviously something close to my heart (yea a little pun...
Life is what you make it.
I believe whole heartedly that only a few things in this world can hit with such an out of body experience as a heart transplant can. In medical scenario it is quite simple of a surgery, big pieces being put back together. However, it is what surrounds such a thing that brings it to that level. Call me bias but yea you bet I feel there is more behind the transplantation of a heart than a liver or...
It's Time.
166 days ago I entered the 10th floor ICU at Hartford Hospital a place that I soon dubbed the penthouse. Shortly after my arrival here I decided to begin a blog just for shits and giggles. I didn't know how much I would stick with the blog or ever guess I was a good enough writer to get the accolades such as top overall blog in CT. Tonight I realized that people did read it quite a bit as it has...
The Five Worst Things in the World.
Today marks 5 months spent here. I have made it a point to add in a monthly blog post about who knows what when I hit a new month of penthouse lovin. Today what came to mind was to celebrate 5 months with the top 5 worst things in the world. What are they you ask? Well here they are: 5. When you have to leave a movie theatre to pee during a really good movie. 4. When you order your favorite food...
"On Mother's Day I have written a poem for you. In the interest of poetic..."
– Happy Mother's Day to my wonderful mother who has stood by me through the good, the bad, and the crazy.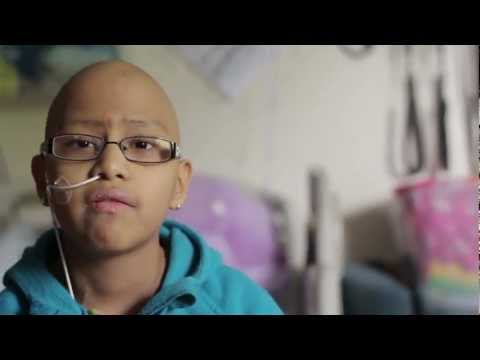 The Good Luck Chuck of Heart Transplants?
For those who have not seen Good Luck Chuck the movie goes a little bit like this: Boy is hexed at a young age because he refuses to kiss some young goth girl. Boy then becomes man and performs coitus with many, many women. None of these women want him because once they meet him they fall in love and marry the next fella that comes along. Man finally meets girl of his dreams at the end in the form...
Just call me Brett Favre.
Brett Favre you ask? Well yes, because as soon as Brett Favre would announce his retirement he would be back playing in the NFL. I am pulling my own Brett Favre because as soon as I said I was stepping away for a bit the national news drew me right back in. As many of you probably know Facebook announced that they have implemented a nice new feature allowing users to post that they have become...
A hiatus MAY be needed.
With the beginning of a new month I felt a blog post was owed, especially to make up for that piss poor previous post. I knew that seeing the month of May from inside these hospital walls was a possibility but I really never thought it would happen. A lot of people have praised my blog for how honest I am in my writing. I don't hide the trials and tribulations of this process and keep it as real...
Just another Tale from the 10th.
Recently I mentioned there were 4 transplant patients waiting here including myself. As of last night there were 5. As I write this now there are only 3. I am still one of them. We have myself, a penthouse newbie, and of course my buddy Paul is still here after his near miss the other day. A gentleman that I did not get to know very well got his gift this morning and then there was the departure...
Take a ride on the 10th floor roller coaster.
The emotional ups and downs that can occur in a day in the penthouse can definitely be extreme. A roller coaster if you will. This morning I planned to blog about my pet hawk that lives outside my window, but today's events changed that idea. And yes the hawk is my pet; I own all rights to him. A well written tribute to my new found friend may now be coming at a later date. So a typical emotional...
I got this.
I have been here now for 4 months. One-third of a year. Cuatro freakin meses. After this long you start to feel you are never leaving. Just gonna be hanging with my new family till the end of time. I have recently been in contact with a girl from Tufts where I opted out of staying and she has been there for 5 months. Cinco freakin meses if you will. I like to bust out my Spanish sometimes, show...
Dear John Doe
A few months back I was contacted by a woman that had received a transplant. In her attempt to help me through my wait she informed me of something she did to try and get through the process. She explained to me that she had written a letter to the donor and that it had helped her with the process and it was just something I might want to try and keep to myself. Well I have decided to try it, but...
Gather round..it's story time!
So I have decided to pass on a story to all my wonderful readers and here it is: So a 28 year old male was taking his trash out late one night. The man's identity had been mistaken by local gang members driving by and one of the members in the car shot the man as they passed him. The man's wife saw this from the window and called 911 right away. The ambulance arrived within 5 minutes and quickly...
Two choices: Be an organ donor or be a bag of...
So although you may have been waiting for some great blog about me pulling April Fool's Day pranks the truth is it was a complete failure. During the day shift it was very busy here in the ICU so even I know when to be serious and not cause more trouble for an already busy nursing staff. I can tell you with certainty that a prank would not have gone over well so I was forced to cool my jets and...
What an unwelcome sight you are April. Welp guess...
So as I sat here and watched the date change to April 1st, I thought to myself "you have got to be kidding me!" Seeing that I thought my lease in the penthouse was up in March, you can see my disgust as I saw April come around. We won't discuss the incredibly expensive rates I pay to live in such a place. I don't think I need to mention the fact that April 1st also means April Fool's Day and the...
Vote for me to win best overall blog and best... →
Do you know all the places you've been the last...
For whatever reason, I decided to see how many days I have been staying here on the 10th floor. I normally do not know the number of days except for when I did the other blog post about being here for two months or something like that. I was prompted to see how many days I have been here when hearing of Dick Cheney getting his heart transplant after waiting for 20 months. I was definitely...
"Life is bittersweet at best" -Jack Kirby
Today I took my third dose of the bitter sweetness that the penthouse can give out. From previous blogs some will remember my buddy Jose that used to be waiting up here in the penthouse next to me, but now spends his time living the hospital life one floor below. Tonight however, Jose gave me a call to inform me that he would be going in for a transplant this evening. The instant he said it chills...
When was your first shower of 2012?
For most of you the answer to the title question I would hope is January 1st, or at least the 2nd or 3rd. Mine came today march 18th. Technically I haven't stepped foot even inside a bathroom since December 15, 2011; as your all aware my bathroom is in a cabinet right next to my bed. So today I was given special privilege to venture down one floor to 9 east and shower, because I had my catheter...
Cabin Fever...and a taste of reality.
Cabin fever is an idiomatic term for a claustrophobic reaction that takes place when a person or group is isolated and/or shut in a small space, with nothing to do, for an extended period. Symptoms include restlessness, irritability, paranoia, irrational frustration with everyday objects, forgetfulness, laughter, excessive sleeping, distrust of anyone they are with, and an urge to go outside even...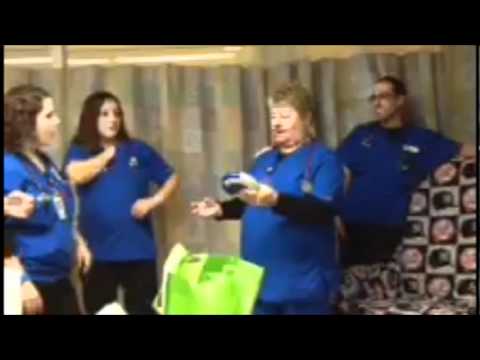 Watch
This is how my friends and I pass time in the penthouse!
It's the freakin weekend baby, I'm about to have...
Today marks weekend number 13 in a row spent here on the 10th floor. Since graduating college the weekend has never had the same mystique about it, but regardless of age, job, or location the weekend will always be the weekend. Even when I had a job working weekends they were still better than the weekdays because the boss wasn't there so you could, for example, use your cell phone while working...
Ya I cry. If you have a problem with that..I won't...
In 8 days I will have been here for 3 months. I have been told over and over you will have good days and you will have bad days. Although in the end every day is a bad day because I am not living where I would like to I have made it through every day with spirits up so those days are considered a good day. Today like all other days was one of those days as well, but it did not come without a...
My guide to living in the hospital while waiting...
Seeing as it is about to hit March and I have been here since December it becomes necessary to do things to get a person through the day. Now I don't know how others that have come before would have passed the time, but because I have a 12 year old boy that lives inside my brain I tend to find things to do here and there. Yesterday was one of those days. I have always thought of the nursing call...
And then there was one.
Today marked the departure of Frank the tank from the penthouse, leaving only myself as the remaining member from the three stooges photo. Frank the tank is definitely an appropriate nickname because he was here for so long and stuck it out like a trooper. In my opinion no one is more deserving of the gift he received today than he is. I learned today that Frank and I both have pacemakers and they...
The big two-four
When people look back on their life I bet no one really remembers their 24th birthday. I would have to say for me unfortunately I will remember. I bet your thinking it's because I spent my bday in the hospital and who can forget that. I think the real reason is because I didn't blow out the candles; I just faked it. Can't really have an open flame up here in the penthouse so when the final "happy...
Where is Happy Gilmore when ya need him?
So today marked 2 months spent in the penthouse. That means I have spent 63 days here which in turn means I have spent 1,512 hours in here. 2 months really didn't seem that bad, until like an idiot I calculated how many hours I have been here. That is so many flippin hours. When one month of penthouse life concluded I thought to myself "well that wasn't so bad" now that two months have concluded...
BALLS!
My grandma asked me this morning if I had stopped blogging. The answer is I didn't, but I find it much harder to write about things. The reason being is that I enjoy writing with humor and light-heartedness and I feel I am in search of that again. The penthouse has lost the pep in its step. I still got mine, as me and the nurses are still able to joke around, but my way of handling things is no...
The ramblings of a mad man.
As you may be aware or maybe not because you probably don't search my blog every morning to see if I have posted I have not written anything in a few days. I feel that may become the theme over my final time here as the days drag along and all that the penthouse has to offer has pretty much been discussed. One major fact I have not written about is how the three stooges are now two. Luckily we are...
Dare to dream?
As I have mentioned many of times the thing that occurs most in the penthouse is sitting around just thinking. Today's thoughts wandered in the direction of what if? What if I never had a heart condition? What if I never needed a transplant? What if no one ever found my heart condition? What if I died right now? HA! Just kidding I would never have such a horrid thought. Well that's not totally...
The Penthouse Retirement Home
So today marked one month and seven days here on the 10th floor. Seven days ago I was going to give a month in review post but decided not to due to feeling very ill from a disease called laziness. Today however marked an important day, because my neighbor Jose has left us for the 9th floor. I will not get into Jose's medical situation, but he will be leaving the 9th soon as well and be waiting...
Follow your heart?
As you can tell from my writing I don't talk very much about the serious stuff. So I am not going to write about how due to political bullshit my status has been changed back to 1B and how the system of organ donation has some serious flaws. But, don't worry my doctor will have me back to 1A in a day or two. It's ok though because I am not going to write about it. I am also not going to write...
What's with all the man candy?
If you're asking if I just referred to men as man candy the answer is most definitely yes! So what does this have to do with anything? It's simple. Take what you stereotypically think about nurses and nursing units and realize the penthouse does it a bit different. What I am getting at, is that stereotypically there are way more female nurses than male nurses, and on a hospital unit there is...